Most Popular Halloween Costumes of 2011
Halloween is a time for adults to troll the city like Sponge Bob Square Pants, Pimps, Hookers or perhaps a giant baby and not be taken to the insane asylum or jail.
This year, Halloween will be celebrated by more than 160 million Americans, according to the National Retail Federation, which also predicts that we'll spend almost $7 billion on merchandise, and $1.2 billion of that for costumes.
Then there are those costumes that will be worn always be worn, the "sexy" nurse, the school girl, and so on, though it's not as awful as showing up to the Oscar's wearing the same dress, here is a list of the most popular costumes this year based on the top sales according to national costume retailers.
Angry Birds
The touch-screen game "has had 400 million free and paid downloads since 2009, with three-fourths of those in the last six months," according to Bloomberg. That obsession will undoubtedly translate into millions of sightings of the popular round red and black and triangular yellow birds on Oct. 31 and perhaps serve as a warning to get a life and get off phone application gaming.

Sue Sylvester 'Glee'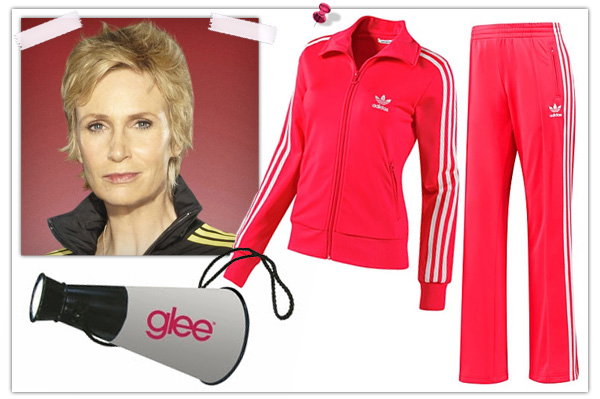 Despite her cold exterior and sharp tongue, it's pretty easy to embrace Sue Sylvester — or her style, at the very least. "Glee's" fast-talking, hard-edged gym teacher with a distinct distaste for hair product is one of the easiest and most popular costumes to put together for Halloween.
Charlie Sheen
Charlie Sheen, our favorite crack-head, porn loving celebrity will be seen all over this year. The Charlie Sheen wig is among the top 10-bestselling wigs on Amazon.com, and the full Charlie Sheen mask is scarier than a fake ax in the head.
Zombies
Perhaps in an ode to Michael Jackson's Thriller, or just an overall laziness to turn that hangover from the prior night into an actual "look", but this year more than 2.6 million people plan to dress as zombies, according to the National Retail Federation's 2011 top costumes survey.
Katy Perry and Nicki Minaj
Trumping the influx of last year's Lady Gaga costume invasion, there are some new blue-haired songstresses taking over this Halloween.   Slap on a brightly colored wig and maybe your hairiest obnoxious friend to double as Russell Brand and a pop star is born.
Royal Wedding Party
The obsession with all things British that started with the royal wedding earlier this year continues. Retailers such as Headlinecostumes.com are selling the octopus-like Princess Beatrice hat ($40) and the Kate Middleton wig ($25) for those who aspire to look like the Duchess of Cambridge or other members of the royal family. Or you could just stick a pole…well, you get it…
Transformers
Dorks abound this season as Autobot or Decepticon. Halloweencostumes.com offers a deluxe Optimus Prime costume with jumpsuit, light-up helmet and chest piece with semi-truck details ($324.99) and a Bumblebee get-up with a realistic yellow and black jumpsuit, machinery pieces and accessories ($324.99).  For that price one could buy a real 1973 Ford Pinto and really fire-up their Halloween. Plus, pretty sure people would rather see a Megan Fox costume.
Captain America
In case you are longing for the days of yore with the Captain America Underoos, the popularity of the Captain America movie allows your boyhood a chance to return, hopefully just for one night.
So whether you want to go along with the most popular costumes of 2011 or use this as a warning and be your unique self, this Halloween will be full of surprises. Click HERE for a complete listing of D.C.'s best Halloween parties.

Tweet